Meet the Staff
We recognize that all of our patients are unique and deserve to receive orthodontic care that reflects their individual needs. Our experienced and talented team is committed to working with you and your family to create a comfortable, stress-free, and rewarding orthodontic experience every time you visit our practice. We are pleased to welcome you and your family, and we look forward to working with you.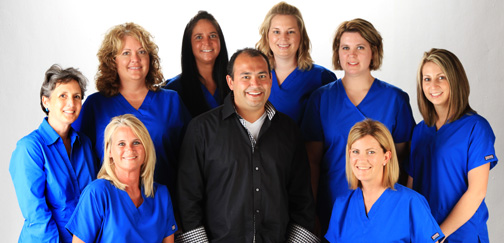 Sherri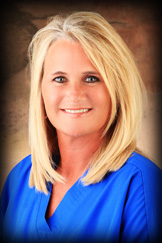 Hi there! I am a treatment coordinator for our practice, and I take the initial photographs and X-rays of patients before they begin treatment. I also sit down with patients and families to talk about treatment options and which financial plan works within their budget. I love getting patients excited about orthodontic treatment and discovering their most beautiful smile! On the weekends, you can find me spending time with my husband, Dave, and our wonderful son, Kyle.
Kim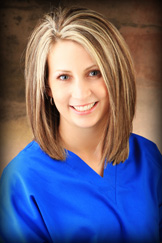 As a dental hygienist, I work in the clinic and lab, and get to help with Invisalign treatments. I love to smile and make our patients smile with my jokes and silly antics! I enjoy getting to know each person who comes to visit, and by the end of treatment they have created a new smile as well as many new friendships. It's a great place to work, and I know you'll love it here! In my family, my husband and I have two children, a daughter named Reece and a son, Parker.
Kelly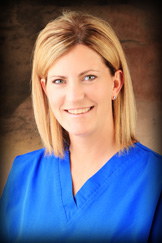 Hi there! I love meeting new people, so my position as a clinical assistant is perfect for me. I meet new friends every day, and always enjoy answering questions or just chatting with patients and their families. The best part of my job is seeing patients' new smiles and how happy they are at the end of treatment! At home, my husband and I spend most of our time watching and rooting on our two sons in sports.
Kathy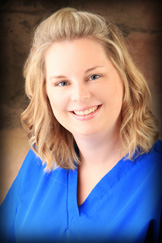 Hello, I am a dental hygienist, and I get to work with our doctors to provide high quality dental care. I also work in the lab making retainers and appliances that are customized for each patient. I wore braces twice in my life, so I know what happens when you don't wear your retainers! I can really relate to our patients, and love chatting with them at every visit. After work, I get to come home to my wonderful husband, Andy, and our daughter, Gabi.
Doreen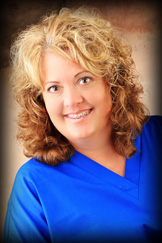 I am one of our orthodontic technicians and in addition to taking great care of our patients, I am also our OSHA safety coordinator and Invisalign® leader for our Ashland office. Working here is so much fun, not only because our doctors and team are so wonderful, but because we all truly care about each patient's smile. Seeing the amazing transformations from beginning to end is truly inspiring.Outside the office, I enjoy spending time with my husband, Frank, our three children, dog, and cat. I also love to travel, read, and watch my kids' sports.